Green Beret and Medal of Honor recipient Gary Beikirch has died. He was 74 years old.
His daughter Stephanie announced Beikirch died shortly after 3 p.m. Sunday following a long battle with pancreatic cancer.
The Special Operations community has lost two of its heroes over the Christmas weekend. SEAL Team Six's first commander Richard 'Dick' Marcinko, passed away on Christmas evening at 81.
The National Medal of Honor Museum released a statement on Beikirch's passing.
"Gary was a true American hero. He displayed extraordinary courage on the battlefields of Vietnam and dedicated his life to encouraging and inspiring generations of Americans. As a counselor and man of deep faith, Gary touched and changed thousands of lives. The impact of his uplifting influence will be felt for years to come as his goodness lives on in those who know him. We offer our deepest sympathies to his family as they, together with America and the Medal of Honor community, grieve an amazing man."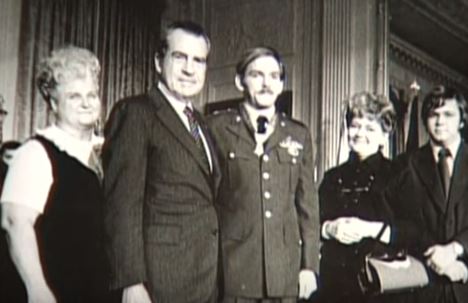 On April 1, 1970, Beikirch showed incredible bravery during an attack on his Dak Seang A-Camp. He was exposing himself repeatedly to enemy fire to treat wounded comrades, despite his own serious wounds that President Nixon eventually awarded him the Medal of Honor. But his wartime service would haunt him upon returning home to the United States.
Beikirch was born on August 29, 1947, in Rochester, New York. After successfully completing two years of college, he withdrew from school to enlist in the Army to become a Special Forces trooper and go to Vietnam.
In August of 1967, he attended and successfully completed Basic and Advanced Infantry Training at Ft. Dix, NJ. That was followed by the Airborne Course at Ft. Benning, Ga. Beikirch then attended the Special Forces Qualification Course at Ft. Bragg, NC. After that, he completed the Special Forces Medical Sergeant Course and was shipped to Vietnam.
Beikirch deployed to Kontum Province, Vietnam, in July 1969. During his deployment, he was the medic for Detachment B-24 of the 5th Special Forces Group, assigned to the remote Montagnard village of Dak Seang in the central highlands of Vietnam. The camp was very remote, about 3 miles from the Laos border.
Beikirch, in an interview later, said that due to his affinity to the Montagnard people, he "went native," living with the mountain people, and went days at a time without speaking any English. The SF A-Team with 12 men had about 500 Montagnard "strikers" who the Green Berets trained. The remainder of about 2300 personnel in the camp were civilians, mostly families of the men who were being trained and led by the Americans.
It was a strategy that worked well for the Americans Special Forces A-Teams. The Montagnard strikers fought much harder when their families were inside the isolated A-camps.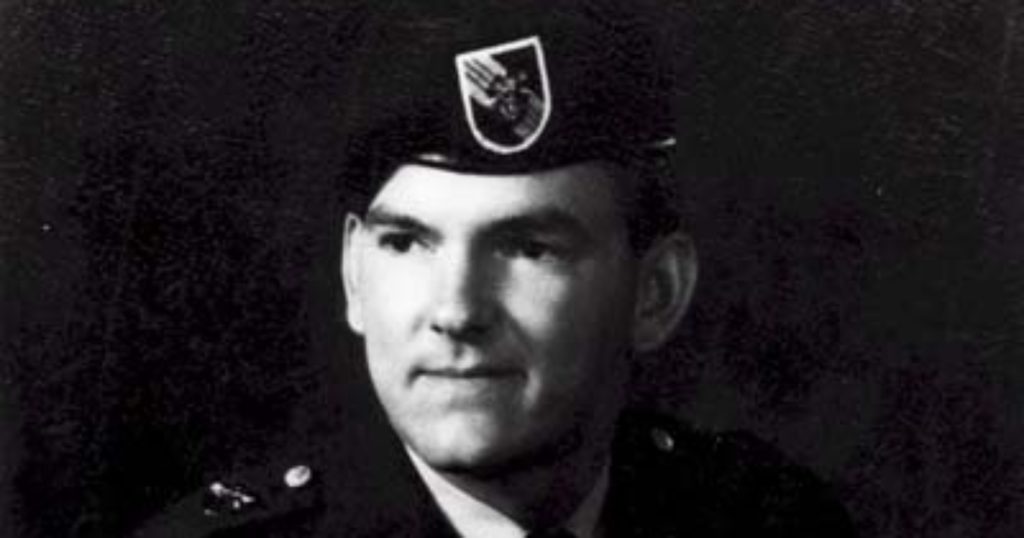 On April 1, 1970, three regiments of North Vietnamese troops numbering 10,000 began shelling Camp Dak Seang, intent on taking the camp. The North Vietnamese artillery pounded the camp, and Beikirch was wounded when shrapnel from a 122 mm rocket bruised his spinal column, he could not stand or walk.
The NVA artillery rounds hitting the camp had caused several casualties among the camp's defenders. Unable to move on his own, Beikirch had his two Montagnard medical assistants carry him around the camp under heavy, intense fire to treat the wounded American and Vietnamese defenders.
Beikirch, with complete disregard for his own safety, moved out into the open while everyone else around him was ducking and hiding from the artillery. The "Bac-Si," or doc as the tribesman called him, went down to the aid station where he assisted the other American medic until he collapsed.
Coming to, he urged the medic to help him up, where his Montagnard medics carried him from place to place in the compound. He then would help them get to the aid station. His love for and loyalty to his Montagnard partners was reciprocated. One of his tribesmen medics,  Dao, covered Beikirch with his own body at one point during the shelling getting killed in the process. He was just 15 years old.
Beikirch again refused treatment and continued searching for other casualties until he collapsed again. He said the last thing he remembered was the sight of a helicopter coming in. "And then I remember these hands, picking me up and throwing me into the chopper," he said. The medics onboard the helicopter immediately stuck IVs in Beikirch, telling him he would be okay.
He was taken to Pleiku, then to Japan, and then finally to the Valley Forge Medical Center, where he remained for six months, recovering from his injuries. He exited the army and went back to college, majoring in pre-med after his experience, but the country wasn't a great place for Vietnam veterans, especially the college campuses.
Spat on and called a baby killer, Beikirch had enough. He took off for the White Mountains in New Hampshire. His hair grew long, halfway down his back. He was living in a cave on Mount Washington as a hermit when he came down into town for supplies. He was told to wait for a call that evening.
"Is this Gary Beikirch who served with the 5th Special Forces in Vietnam?" the person asked. When Beikirch said that it was, he was told that he was being awarded the Medal of Honor. "It was things I was trying to forget," he said. "It all came back."
For his gallantry during the battle of Dak Seang, President Nixon awarded Sgt. Beikirch the Medal of Honor in 1973. He didn't go out to celebrate that night. He stayed in his hotel room. The feelings of unworthiness and the horror of war flooded back to him. For many years, Beikirch didn't participate in many of the other events that veterans and other Medal of Honor recipients participated in.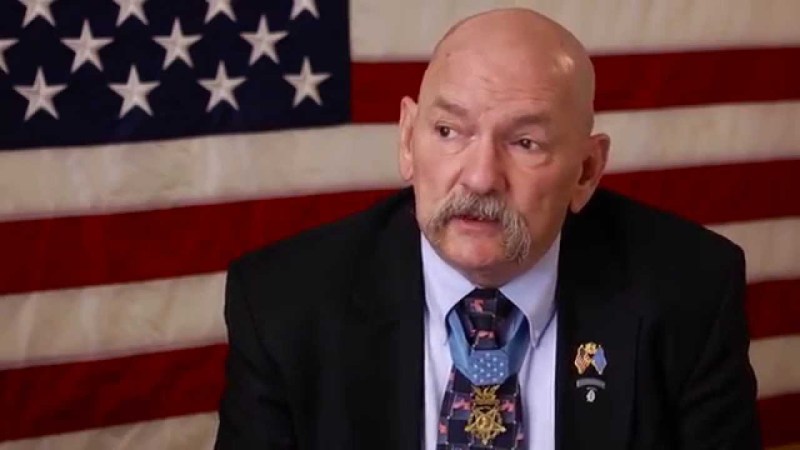 But as time passed, he became more at peace with it and frequently said that the Medal isn't about him or anything that he did but represents men and women who value something so strongly that they are willing to die for it and be willing to defend our country for it. He became a counselor and helped thousands of others in his later life. 
It is, he said, a valuing of something greater than self.
Beikirch's other awards and decorations include the Distinguished Service Cross, Silver Star Medal; Bronze Star Medal; Purple Heart Medal with one oak leaf cluster; Good Conduct Medal; National Defense Service Medal; Vietnam Service Medal; Vietnam Campaign Medal; Vietnamese Cross of Gallantry with silver star; Combat Medic Badge; Parachutist Badge; and Vietnamese jump wings.
Medal of Honor Citation:
For conspicuous gallantry and intrepidity in action at the risk of his life above and beyond the call of duty, Sgt. Beikirch, medical aidman, Detachment B-24, Company B, distinguished himself during the defense of Camp Dak Seang.
The allied defenders suffered a number of casualties as a result of an intense, devastating attack launched by the enemy from well-concealed positions surrounding the camp. Sgt. Beikirch, with complete disregard for his personal safety, moved unhesitatingly through the withering enemy fire to his fallen comrades, applied first aid to their wounds, and assisted them to the medical aid station.
When informed that a seriously injured American officer was lying in an exposed position, Sgt. Beikirch ran immediately through the hail of fire. Although he was wounded seriously by fragments from an exploding enemy mortar shell, Sgt. Beikirch carried the officer to a medical aid station. Ignoring his own serious injuries, Sgt. Beikirch left the relative safety of the medical bunker to search for and evacuate other men who had been injured. He was again wounded as he dragged a critically injured Vietnamese soldier to the medical bunker while simultaneously applying mouth-to-mouth resuscitation to sustain his life.
Sgt. Beikirch again refused treatment and continued his search for other casualties until he collapsed. Only then did he permit himself to be treated. Sgt. Beikirch's complete devotion to the welfare of his comrades, at the risk of his life, is in keeping with the highest traditions of the military service and reflects great credit on him, his unit, and the US Army.
Beikirch's interview with the Medal of Honor Society can be seen here: