Small but Mighty
US Special Operations Command (SOCOM), on May 19th, issued a notice of intent to buy an undisclosed quantity of  Sig Sauer's MCX short-barreled rifles as personal defense weapons (PDW) under a five-year sole source contract. As a result, special Operations Forces (SOF) will finally be receiving a much-requested ultra-compact PDW to help blast their way out of tight places. Known as the "Rattler," this Sig will be chambered in .300 blackout and standard 5.56X45mm ammunition.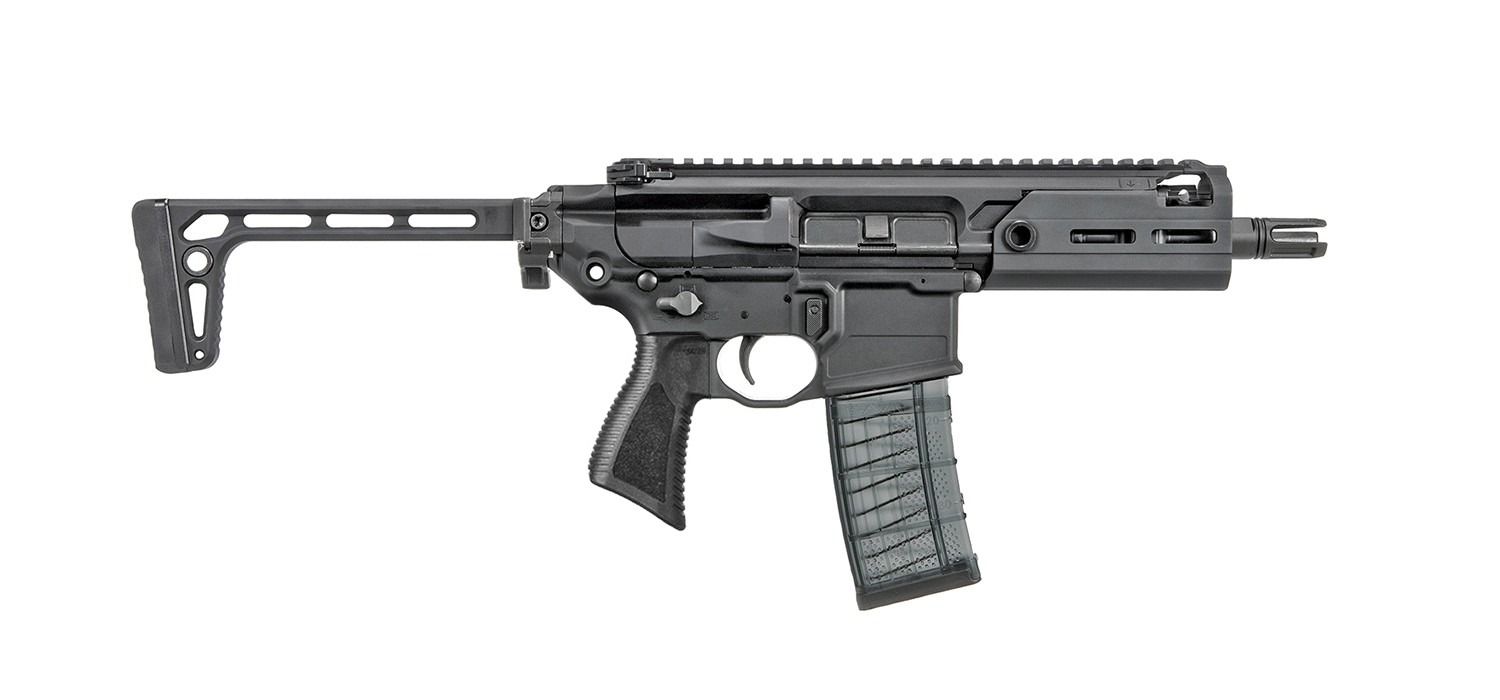 The official US Government notice of intent reads, in part:
"The Government hereby submits a notice of intent to award the Commercial Personal Defense Weapon (PDW) contract to Sig Sauer. This IDIQ (Indefinite Delivery, Indefinite Quantity contract) will provide complete PDW weapons (Sig Rattlers – 5.56mm and .300 Blackout caliber) that includes suppressors (SL series), cleaning kits, magazines, quick barrel change kits and force on force training kits. Furthermore, parts, sustainment, and New Equipment Training will also be part of this IDIQ. The PDW system will allow Operators to have maximum firepower in a concealable weapon."
A Long Time Coming
SOCOM had explicitly requested a weapon chambered in .300 blackout as it delivers more stopping power when launched from a short-barreled rifle (the Rattler has a 5.5-inch barrel) and boasts improved performance over 9mm offerings in the subsonic velocity band. If an operator decides to fire 5.56 NATO rounds instead, the switch is simple.   All one has to do is change the barrel. As you'll note above, quick change barrel kits are included.
The cartridge base is identical on both rounds fired by the MCX, so the bolt and bolt carrier are unchanged. For this same reason, magazines are interchangeable as well.
Here, the factory experts tell you all about this compact yet powerful firearm. Video courtesy of YouTube and Sig Sauer.
In both configurations of the Rattler, the barrel is married to a familiar AR-15 style lower receiver. With the folding aluminum stock fully extended, the total length of the .300 Blackout version is 23.5 inches, a half an inch longer than the configuration chambered in 5.56mm. Both versions weigh roughly six pounds. Both feature Sig's M-LOK free-floating handguard topped with a Picatinny accessory rail and ambidextrous charging handle. Operators will be provided with Sig Sauer's SL series suppressors, which add an additional 8.8 inches to the length of the weapon when attached.
The Rattler should require less maintenance in the field when compared to other AR-15/M16 platforms. It utilizes a physical gas piston to cycle the action rather than a direct impingement system that would blow propellant gas directly into the weapon's inner workings.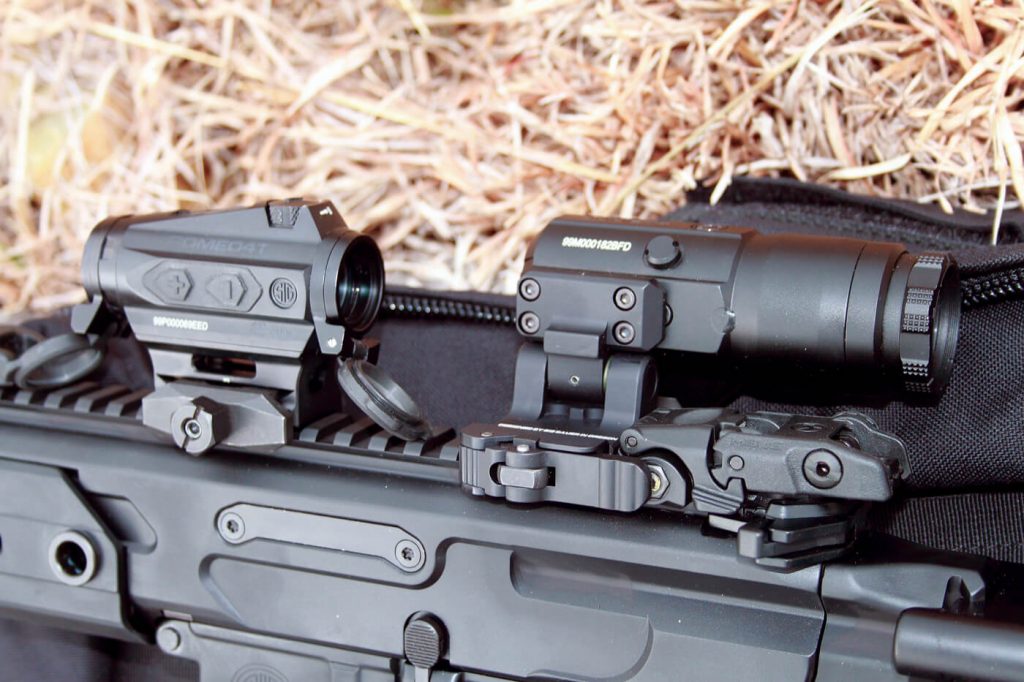 SOCOM began looking for a new PDW in 2017, at first thinking they might be able to have one built around the M4 carbine's receiver. But the Sig MCX was already in production, so they acquired ten of them in 2018 for testing purposes. Their stated goal in that search was to "find a new PDW with a highly concealable .300 Blackout upper receiver group (URG) and buttstock kit solution for the M4A1 platform."
As it turned out, the Rattler worked out nicely to meet SOCOM's intent for the new PDW. If you want to buy one of these bad boys for yourself, they can currently be purchased online for about $2,299. I just found a new item for the top of my Christmas list.