The Green Berets, the U.S. Army's Special Forces, are the military's premier unconventional warriors. And Richard Flaherty was, perhaps, the most unconventional Green Beret warrior to ever serve. 
Flaherty served with the 101st Airborne during Vietnam. He was awarded a Silver Star, two Bronze Stars, and two Purple Hearts. After Vietnam, he did contract work for the CIA all over the world. 
But he had to fight to even get into the Army and the Army's Officer Candidate School (OCS), going so far as to get his congressman involved. The reason was that Richard Flaherty was just 4'9" tall.
Years after Vietnam, David Yuzuk, a career Miami Beach police officer, struck a friendship with a confident but unassuming homeless man. After 15 years the man told Yuzuk, "It's time I tell you who I really am." The homeless man was Richard Flaherty.
Yuzuk finally learned the man's story and began a quest to discover all there was to know about this diminutive man who cast a giant shadow in combat.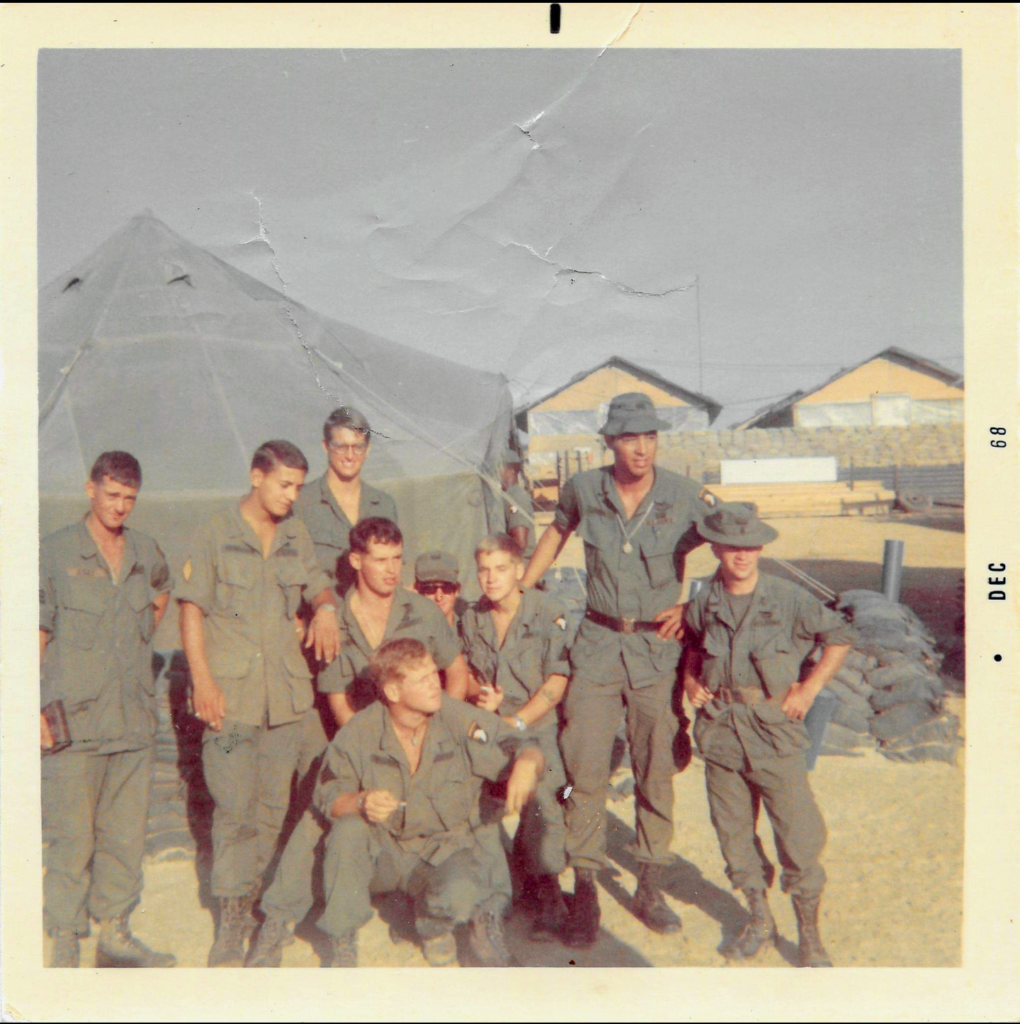 As he began digging into Flaherty's background, Yuzuk decided to write a book, having previously put together an award-winning documentary on the man's fascinating life. To do so, he enlisted the help of his father, Neil. The book dives into some of the details of Flaherty's life that weren't in the documentary. The trailer for the documentary can be seen here.
The book begins with Flaherty's bizarre death. He was killed by Leslie Socolov in a hit-and-run incident. Socolov who worked for the Miami-Dade homicide division and who, despite leaving the scene of a deadly accident, was never charged with any crime, recently made headlines for an anti-Semitic rant caught on camera.  
Richard Flaherty was always sensitive about his height. When he was young growing up in Stamford, Connecticut, he set about achieving the best possible physical condition he could and started learning martial arts.
When he joined the Army, he was bullied and harassed by both fellow soldiers and drill sergeants. That was until he showed his mettle in the hand-to-hand combat pit against his largest and biggest bully. He went through much the same in OCS, but persevered and graduated. Evidently, his nickname, "The Giant Killer," which was given to him back in high school, was apt.
His commander in Vietnam hated the diminutive lieutenant. Some of Flaherty's men corroborated this. As a result of the commander's animosity, they always got the short end of the stick when it came to operations. His men knew Flaherty to be fearless and ruthless in combat and a capable commander.
After the war, like many Army officers, Flaherty was riffed out. This was a devastating blow to him. A failed relationship, an assortment of jobs, and later the death of a fiancé devastated him and eventually left him homeless. 
That's when he met Yuzuk. After he told him his story, the veteran police officer was skeptical. He frankly thought that Flaherty's tale of working with the CIA was pure fantasy. But after Flaherty's death, he spoke with his fellow vets and found his awards and decorations. 
Richard Flaherty then went through Flaherty's storage unit and found his passport. It was full of stamps to the world's hotspots: Cambodia, Venezuela, Iraq, and Jordan among other places. Why would a homeless man visit those places, and how could he afford to? 
His work with the CIA in support of the Nicaraguan Contras ended up with him being arrested and spending time in prison for drug-running. That incredible chapter involves HALO jumps from aircraft over "Alligator Alley" in Florida, guns, and lots of cocaine during the wild Miami days of the 1980s. Flaherty eventually worked undercover for the ATF in an effort to stop the flow of cocaine and weapons in the Fort Bragg, NC area. 
His manner of death and his adamant statement to Yuzuk not to look into his undercover work, only raised more questions.
Yuzuk's book is a fascinating look at one of the most extraordinary characters ever to wear a Green Beret. It is a story that sounds so off the wall that it could never be true. But it is. 
The book is very well-written and guaranteed to keep your attention throughout. It is the incredible but true story of a man determined to beat the odds and make a difference. We highly recommend it. It can be ordered on Amazon.