George Hand IV, better known as "Geo," is among the rare breed of special operators who have served at the very tip of the spear in the United States military. Geo's book Brothers of the Cloth gives an inside look at life in a Special Mission Unit (SMU), the Army's Delta Force.
Yet, the book isn't about Geo, although he is there in all of the short stories he has put together. No, Brothers of the Cloth is about his brothers-in-arms in Delta and life "at the ranch," as another Delta member once put it.
A Distinguished and Elite Career
Geo spent 20 years in the United States Army, nearly all of it in Special Operations units. He served in the 7th and 1st Special Forces Groups and as an instructor at the Army's Combat Diver Qualification Course, known as "Scuba School" by SF troops. He then embarked on Selection for Delta Force where he spent the final 10 years of his military career. 
His life after the military was as varied and interesting as his service. His civilian life also took him to SOFREP where we got to know one another. In comparing notes we realized that once we were standing within five feet of each other during the retirement of General William Garrison.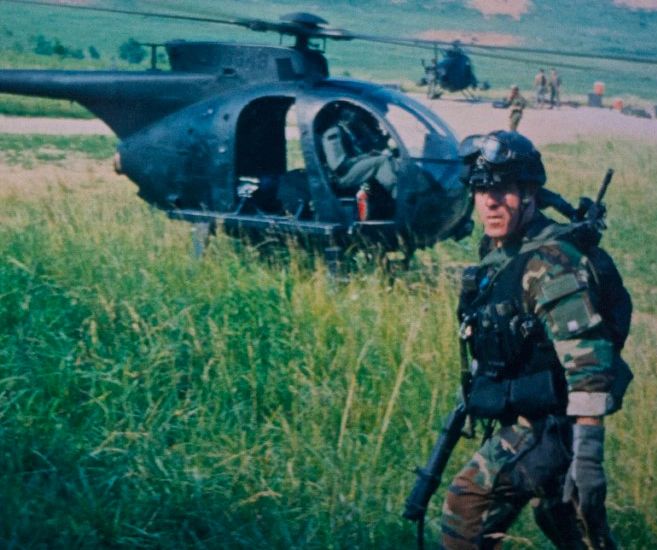 Geo, who is fluent in more than half a dozen languages, is also a master cabinet maker and master photographer. Since his retirement, he has helped get Counter Human Trafficking organizations off the ground in Albuquerque and the Northeast.
Geo's stories for SOFREP, WE ARE THE MIGHTY, and Sandboxx are a cause to stop what you were doing and read them. 
Geo's service took him — as one can imagine of someone with a 10-year career in Delta — all over the world. From helping chase down Colombian drug cartel kingpins, including Pablo Escobar, to the city of Mogadishu, Somalia, in the immediate aftermath of what later became known as "Black Hawk Down," to Bosnia where his language proficiency became more of a curse than a blessing, and many places in-between. 
Brothers of the Cloth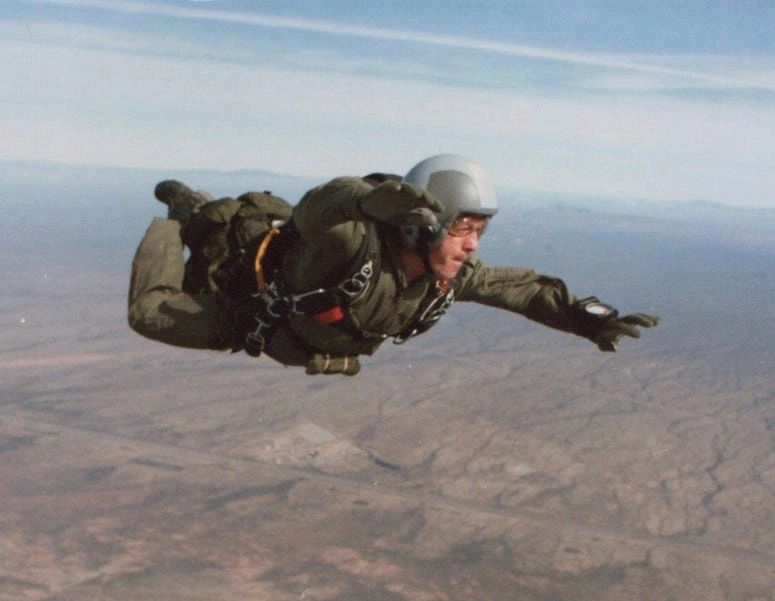 The focus of the short stories collected in Brothers of the Cloth is Geo's brothers in Delta.
As always with Geo's writing, there are moments of hilarity, such as when during a mortar attack in Mogadishu, Geo dove behind what he believed to be cover only to later discover that it was a mosquito net. His friend Sam shined a flashlight on him and said, "Good thinking George… do you feel safe behind this mosquito net that even mosquitos can break through?"
However, other parts of the book are touching as Geo relays the sad passing of members of the Unit. And if it weren't for Brothers of the Cloth, the story of these men would have been completely unknown to us.
Geo's tale of Delta Force Selection is classic Geo, complete with a myriad of intriguing characters, humor, and the pain and misery — that one can only imagine — of trudging through the mountains of West "By God" Virginia. There, he met his now life-long friend and Delta legend, retired SGM Pat McNamara, whose videos "Basic Dude Stuff" are must-see on YouTube. But his most compelling character of the many in that chapter has to be the Marlboro Man.
Through all of the book's short stories, the reader becomes part of the action and is transported right there besides these special operators, as Geo tells the tale from his perspective.
The book also touches on some dark moments of Geo's own life and the struggles he faced after his military service.
By Almighty God and With Honor
Everyone who knew Geo back in his Delta days has a fond memory of him, for his humor, resourcefulness, and, most of all, humility. Recently, SOFREP Radio recorded a podcast with Geo's former commander at Delta, Pete Blaber who relayed a great story of Geo while in Bosnia. 
If you've read any of Geo's articles, you will have noticed that he finishes them off with the sendoff, "By Almighty God and with honor, geo sends" without capitalizing the first letter of his name.
That is his humility shining through. The lowercase G denotes his respect for one of his departed comrades whose last name also began with a G. That man, Geo says, was the most humble man, and every time he signs his name he thinks of him. 
That speaks volumes of that operator and of Geo himself.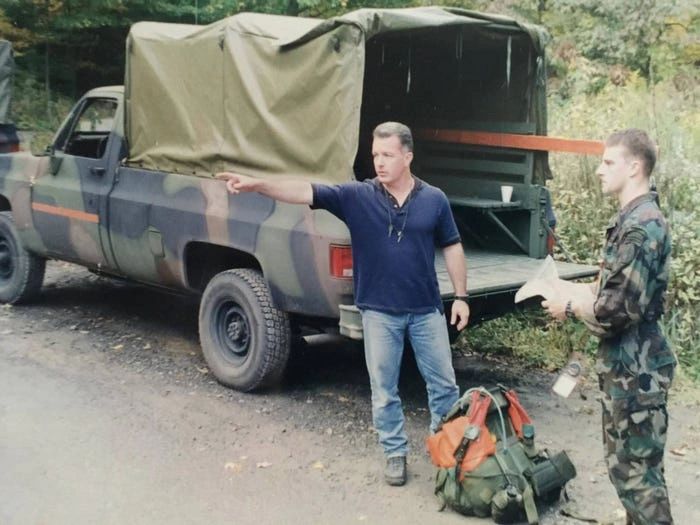 Geo is someone we are proud to call a friend. 
We can't recommend Brothers of the Cloth enough. It is a page-turner and a must-have to everyone who enjoys military books. Unsurprisingly, the book's hardcover edition is already sold out. The softcover edition will soon become available on Amazon. You can keep an eye for it through Geo's website and we will also notify you once it becomes available. In the meantime, stay tuned for our upcoming SOFREP Radio interview with Geo!
By Almighty God and with honor… buy Brothers of the Cloth… you'll be glad you did.