SFC Alwyn Cashe Will Finally Recieve The Congressional Medal Of Honor
The Biden administration is expected to award the Medal of Honor to three Army soldiers for valor during the Global War on Terror (GWOT), according to a story by the Washington Post. 
The three soldiers, SFC Alwyn Cashe, SFC Christopher Celiz, and MSG Earl Plumlee are expected to be honored at the White House by President Biden. Cashe and Celiz died as a result of wounds that resulted from their selfless actions. They will be represented by family members. Plumlee is expected to attend. 
The award for SFC Alwyn Cashe has been considered the one award that has been the longest in coming. On October 17, 2005, Cashe, was on a combat patrol in Samarra, Iraq. As an Alpha Company platoon sergeant from Forward Operating Base (FOB) McKenzie, adjacent to Diyala, SFC Cashe was in the lead Bradley Fighting Vehicle when it struck a roadside Improvised Explosive Device (IED). 
The vehicle's fuel cell ruptured, instantly covering Cashe in fuel. The vehicle came to a stop and immediately erupted in flames. While under intense small arms fire, SFC Cache managed to escape through the gunner's hatch and assisted the driver out of the vehicle to safety. The flames burning his fuel-soaked uniform quickly spread all over his body.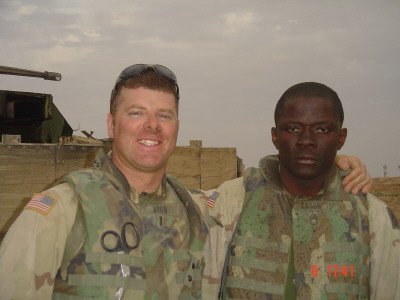 Despite Horrible Burns, Cashe Insisted That Other Wounded Soldiers Be Evacuated First
Despite his terrible burns Cashe placed the injured driver on the ground and extinguished his burning clothes. He returned to the burning vehicle to retrieve another burning soldier. All the while, he was still on fire. Then he moved to the back of the Bradley to pull more of his soldiers out from the flames inside. In all, Cashe pulled six troops and an Iraqi interpreter to safety. 
Sgt. Gary Mills was on fire, his hands so badly burned that he couldn't open the rear troop door to free himself and other soldiers trapped inside the flaming vehicle. Cashe opened the door from outside. A powerful hand grabbed Mills and yanked him to safety. Within seconds, Cashe ran back to the flames and crawled into the vehicle to haul out the platoon's critically burned medic.
SFC Cashe kept going back into that vehicle even after his uniform had ignited, and flames had severely burned most of his body. He got all of his soldiers out. 
When help arrived from the Forward Operating Base(FOB) about four kilometers away they set up an aid station in a ditch, but a dust storm prevented helicopters from evacuating the men by air; instead, they had to be taken to the FOB by vehicle. Cashe refused help until everyone else had been carried to the medevac, but would not allow himself to be carried by his comrades.
With some help, he walked to the medevac flight. 
SFC Cashe Did Not Survive His Injuries
When Cashe arrived at the U.S. Air Force Theater Hospital at Balad Air Base in Iraq, he was still fully conscious. Alisha Turner, then an Air Force medic, was part of the team that treated Cashe and three of his wounded comrades. Cashe, she remembered, was the fourth casualty through the door. He was burned badly. What remained of his uniform was melted to his skin. Turner's team rushed Cashe into the ER, where he tried to get off the gurney and return to duty. "He just kept saying, 'I'm good, I'm good, take care of my guys,' Turner said. "He wanted us to focus on everyone else. It was as if they were his children."
Cashe died a few weeks later on November 8 at the Brooke Army Medical Center, Fort Sam Houston, in San Antonio, Texas. He was 35 years old.
He was immediately awarded a Silver Star but after his Battalion Commander, now LTG Gary Brito learned the details of his heroism, he led the fight to get Cashe's award upgraded to the Medal of Honor. The fight to get this Silver Star upgraded went up the line all the way to Congress which in November 2020, approved legislation that would pave the way for Cashe's family to receive the Congressional Medal of Honor for him posthumously, and then all progress ground to a halt for 13 months. 
Cashe will be the first African-American to be awarded the Medal of Honor during the Global War on Terror, and the seventh award of the MOH during the war in Iraq.
Rangers Lead The Way
SFC Celiz was a mortar platoon sergeant in Company D, 1st Ranger Battalion, 75th Ranger Regiment who was on his fifth deployment during the GWOT. 
On July 12, 2018, in the Paktiya province of Afghanistan SFC Celiz and his Rangers were providing security for an incoming MEDEVAC flight that was under heavy fire by Taliban insurgent forces when he was shot. Celiz was then medically evacuated to the nearest medical facility, but there he died of his wounds.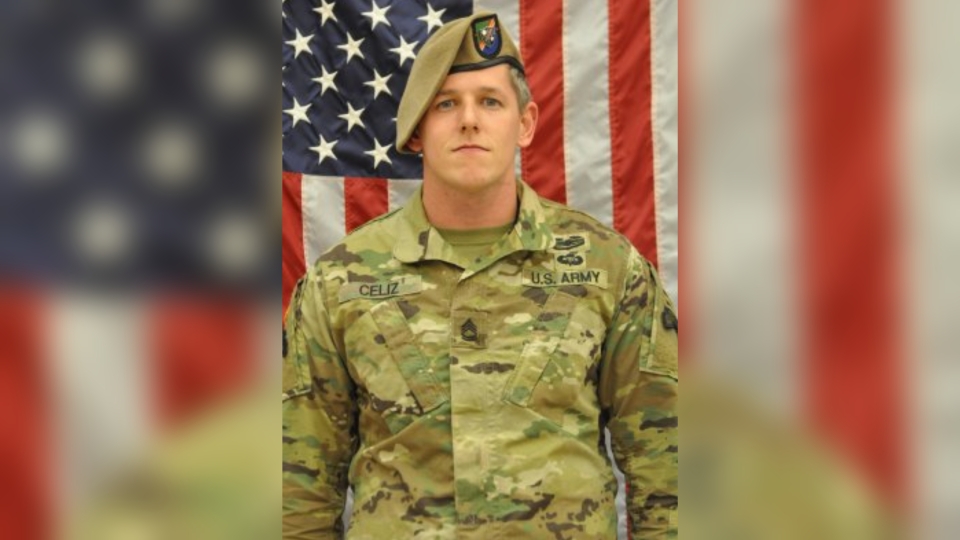 The Rangers were assisting CIA personnel who were involved in a secret program that was targeting insurgent leaders for capture or being killed. This operation took place in Afghanistan's eastern Paktiya province in July 2018. 
As the medevac helicopter was preparing to take off, Celiz moved from a covered position and placed himself between the Taliban and the helicopter to deliver covering fire. But then he was wounded. Crew members saw him hit and the pilots went back to pick him up. 
"My aircraft would have been critically damaged if it weren't for Chris, and we owed him our lives." Captain Ben Krzeczowski, the pilot of the medevac said. Although the aircraft was heavily damaged in the battle to evacuate the wounded, the crew flew to a much further medical location in an attempt to save Celiz, but he died of his wounds. The Blackhawk helicopter was so damaged that it never flew again. 
MSG Plumlee Single-Handedly Stopped A Taliban Attack
MSG Plumlee was on FOB Ghazni in Afghanistan in August 2013, when the Taliban detonated a 400-lb car bomb outside the compound, which blew a hole in the wall of the base which insurgents then rushed through equipped with weapons, RPGs, and suicide vests. 
According to several eyewitness reports, Plumlee nearly single-handedly stopped the Taliban's attack on the base.  One of the Special Forces soldiers present that day, SSG Michael Ollis used his own body to shield a Polish soldier on the base and was himself killed. He was posthumously awarded the Silver Star. 
Plumlee raced toward the breach and used a pistol, rifle, and hand grenades to kill three Taliban fighters and wound a fourth, possibly several more.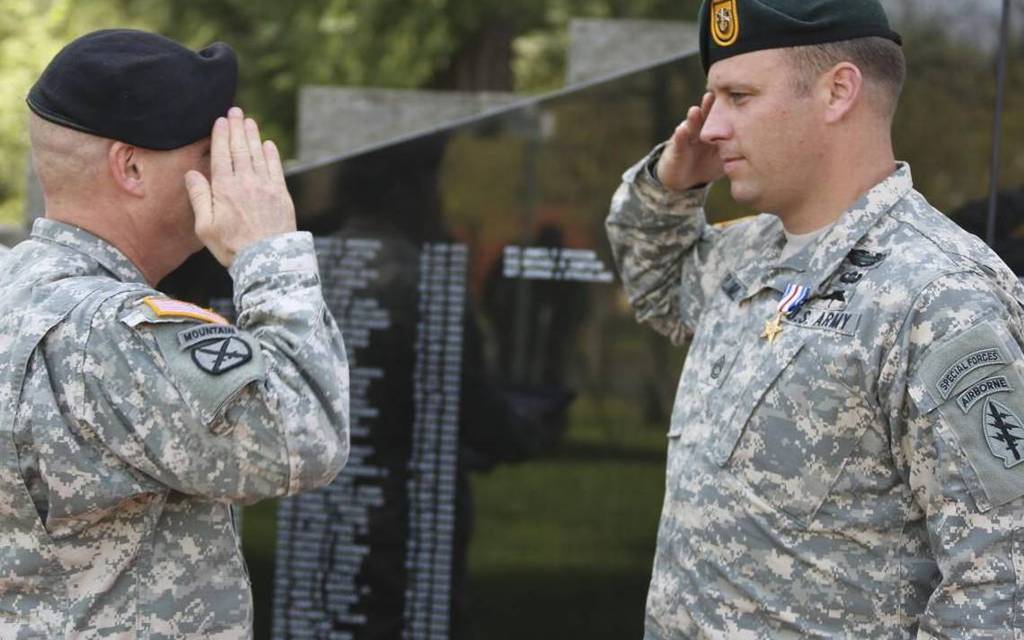 "There was another tremendous explosion that knocked both of us back into a wall, and I got hit in the chest right across the buttstock with about three-quarters of a human arm," Plumlee said in an interview with the Washington Post, describing his and SFC Andrew Busic's actions as some Taliban members blew themselves up with suicide vests right in front of them. 
Plumlee was put in by his commanders for the Medal of Honor but it was immediately downgraded two levels to a Silver Star. 
But due to a controversial DOD Inspector General's report, Plumlee's actions were once again looked at and it too was finally approved for the MOH. In that report, one redacted member said that since Plumlee was a "leader" and not just "a soldier", that his actions didn't warrant the Medal of Honor. 
The nation will honor all three men next week, but the timing has not yet been announced. 
SOFREP has followed the story of Alywin Cashe and the quest to see him awarded the Medal of Honor since September 2020.  You can read that first story, here.